Commercial Air Duct Cleaning
Commercial Air Duct Cleaning
Commercial Air duct cleaning Benefits:
Improve indoor air quality
Reduce the potential for microbial growth
Extend HVAC equipment life
Provide a healthier environment for allergy sufferers
Remove unpleasant odors
Save money on energy costs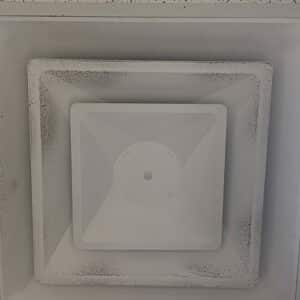 You went into business to make money. But are dirty air ducts making you lose money? According to the U.S. Department of Energy, 25-40% of the energy* used for heating or cooling is wasted because air pollutants require an HVAC system to work harder to heat and cool a facility. By having the experts at Clean Air Duct Cleaning remove the buildup, your HVAC system will work more efficiently and potentially save you money on cooling and heating costs. Improve the air quality in your facility for a cleaner environment for customers and employees.
How We Clean Commercial Air Ducts:
Our experts connect a powerful vacuum system to the HVAC air duct system. Commercial grade products and equipment are used to dislodge the contaminants and debris in the air ducts and collect them inside of the HEPA filtered negative air machine.
Contaminants are pulled out of the ducts and and safely collected to ensure the particulate is not put back into the air. The registers and vents are thoroughly vacuumed and wiped down with a degreaser. Once the ductwork has been cleaned, a hospital grade sanitation is applied throughout the system.
Testimonials
Efficient and quick. Friendly and professional service! Well priced as well. 5 stars!

Jesse Armstrong


9/15/2018

They cleaned all our ducts and cleaned up their mess after. I highly recommend this Company.

Athena Sanchez


11/26/2019

This company is simply awesome. On time, professional and great prices. I can't say enough about them.

Nicholas Baez


3/01/2020

Great company, friendly professional people, would highly recommend.

Mark Stephens


10/08/2018

Great service!

Kairi Foster


1/01/2020

Phil and Amy were very professional. They quoted me a fair price, arrived on time, and did a great job on my home. I would highly recommend them to anyone needing air duct cleaning.

scott lettis


4/05/2020

Solved a dryer vent issue we didn't even know we had. Right on time and super friendly guys. Great customer service as well.

Amanda Leon


1/15/2020

If I could give 10 stars I would! The guys were on time, very professional and friendly (even with our 10 month old puppy that may have been in their way at times) and cleaned up. Amy in the office was as well when we booked our appointment. Highly recommend to others!

mike dabkovich


9/01/2018