You probably already know that your air ducts should be cleaned once in a while for several reasons. First of all, because it gets dirty over time and it affects its functioning. A cooling and heating system are, indeed, an expensive purchase that not everyone is able to have.
Therefore, if you have it, take care of it! When these systems are well cleaned and maintained, they can work perfectly for many years non-stop. But, if not, they will last only some few years and they will start malfunctioning.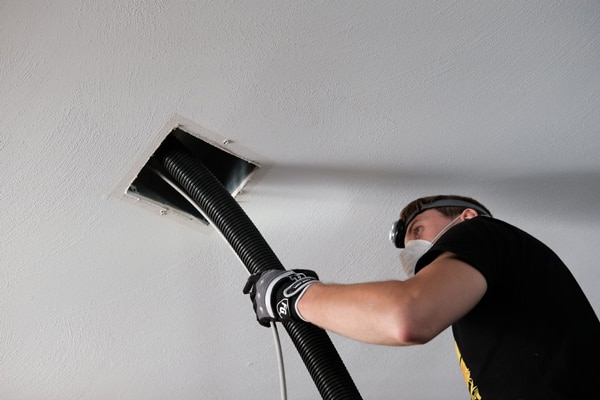 Actually, some research suggests that cleaning heating and cooling systems components improves the efficiency of your system, which results in a longer operating life and some energy and maintenance cost savings.
Secondly, because this system is in charge of all the air of your indoor space, and this is the air that you breath most part of the day, so you have better make sure that air is clean and pure. If not, you and any family member living there with you (including pets!) may have to face health problems related to breathing.
There are many commercial air duct cleaning services that are fully qualified to perform this task. There are even local air duct cleaning services, so luckily you will be able to find a suitable company that meets your needs.
Things to consider when getting the air ducts cleaned:
Yet, there are some things to take into account before deciding to get your air ducts cleaned. Air ducts should not be cleaned routinely, but only as needed. Conditions vary from house to house, so it is important to consult a professional. Commonly, if the system was properly installed and maintained, air ducts may be cleaned once in a while to prolongate its functioning. But you should consider having your air ducts cleaned if:
There is visible mold growth inside your air ducts or in any other component of the system.
What is mold?
Mold is a warning that you really must pay attention to. When there is mold in any type of surface, something is not going well. The same happens with your air ducts, mold is a problem that you need to address quickly as it is seriously affecting your indoor air quality. In these cases, you should call a professional immediately. The service that you choose will inspect all the system and will also look for non-visible mold that may exist too.
Depending on the situation, the service provider will evaluate if cleaning the air ducts is enough or if the entire system should be replaced. In addition to that, the company needs to correct the conditions that caused mold to grow. If those conditions are not corrected, mold will eventually recur.
Ducts are infested with vermin.
It is called vermin to any kind of animal, parasites, insects or worms that may be infesting your system and causing it to fail or malfunction. If you notice that this is happening to you, please call a specialist right away. This is a serious warning!
Ducts are clogged with excessive amounts of dust and particles.
Dust, as mold, has two negative implications: firstly, it is contaminating the air of your living space and may lead to health problems, and secondly it is affecting the functioning of the system and therefore its efficiency. Thus, you end up having higher energy costs. At a mid-term, you will be definitely saving money.
If any family member living with you (or yourself) experience unusual or unexplained symptoms, allergies or illnesses -especially if they are related to any part of the respiratory system- that you think might be related to your home.
If you have one or more of the conditions explained before, you need to contact a professional who handles your case effectively. The most important part of this process is to identify what is causing these problems to happen in your house and to solve it. If you just clean or replace the air ducts, eventually you will get the same results. Preventing and avoiding it to recur can only be successfully done by a professional eye.
You should always remember that choosing the correct company is key. The service provider that you choose should follow the procedures authorized by NADCA (National Air Duct Cleaners Association) and should be, of course, experienced, responsible and knowledgeable. In addition to that, the service provider needs to hold a special state license in some states, as Florida. Ask the duct cleaning service if indeed they hold the state license, so as to make sure that it is authorized to work.