Banner
Air Duct Cleaning Services
slider 2
Dryer Vent Cleaning
Services
slider 3
Chimney Cleaning Services
slider 4
Commercial AC Duct
Cleaning Services
slider 5
Commercial Dryer Vent
Cleaning Services
Frequently Asked Questions (FAQ)
Welcome to our Frequently Asked Questions (FAQ) section on air duct cleaning! Here, we address common queries and provide insightful answers to help you understand the importance and benefits of air duct cleaning. Whether you're curious about the health benefits, determining the effectiveness of the cleaning, selecting the right contractor, or even the impact on energy bills, we've got you covered. Read on to find answers to your burning questions and gain a clearer understanding of air duct cleaning and its role in maintaining a healthy and comfortable indoor environment.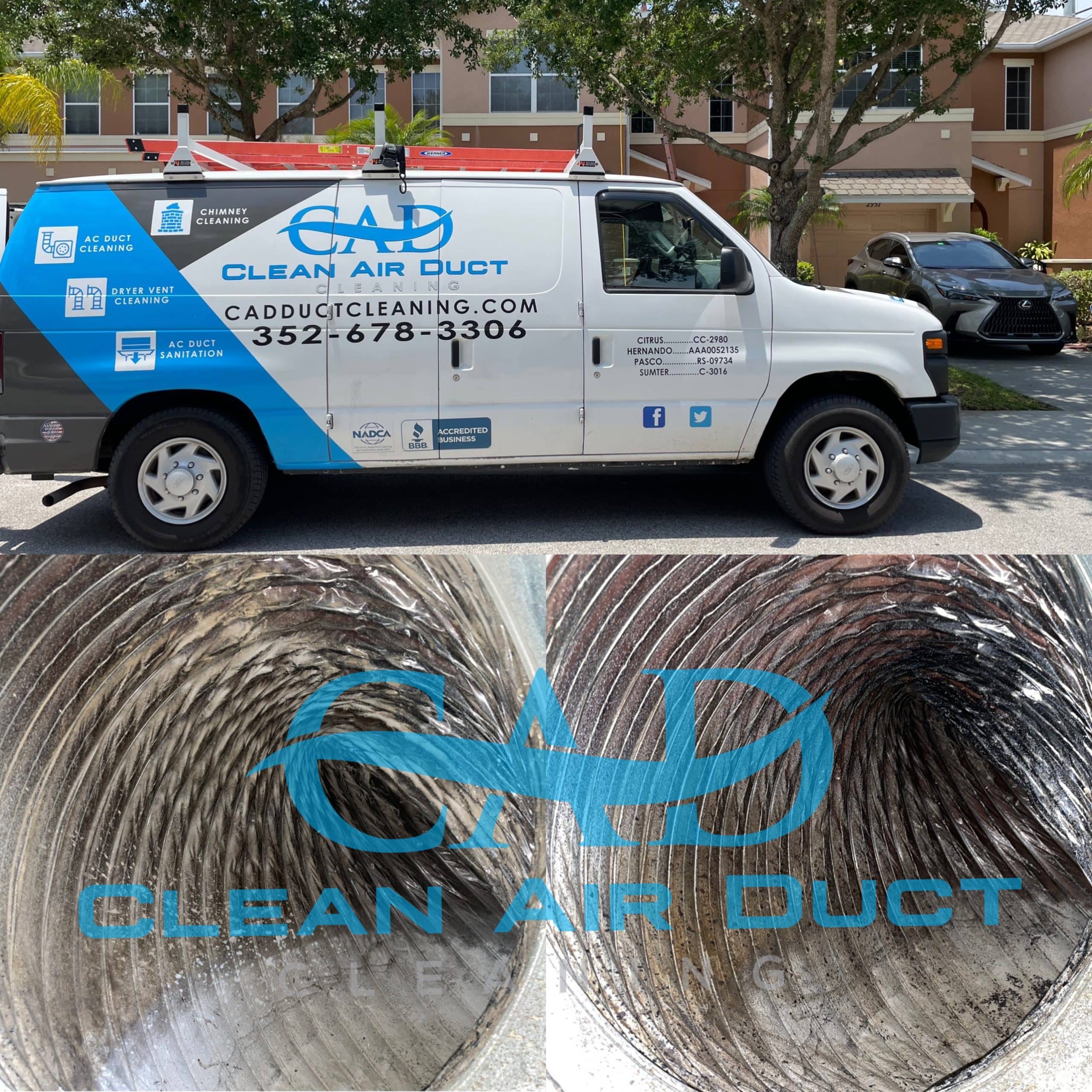 Are there health benefits that come from HVAC system cleaning?
A: Yes, HVAC system cleaning can provide several health benefits. It helps remove dust, debris, allergens, and contaminants from the air ducts, improving indoor air quality and reducing the potential for respiratory issues and allergies.
Can I determine if the HVAC system cleaning was effective?
A: The effectiveness of HVAC system cleaning can be determined by assessing the improved airflow, reduced dust accumulation, and enhanced indoor air quality after the cleaning process. Additionally, professional cleaning companies may provide visual evidence, such as before and after photos, to demonstrate the effectiveness of the cleaning.
How often should HVAC systems be cleaned?
A: The frequency of HVAC system cleaning depends on various factors, including the location, usage, and indoor air quality. As a general guideline, residential HVAC systems should be inspected and cleaned every 3 to 5 years. However, if you notice visible mold growth, excessive dust buildup, or experience poor air quality, it's recommended to schedule a cleaning sooner.
How should an HVAC system be cleaned?
A: Cleaning a HVAC system involves a comprehensive process. It typically includes the cleaning of air ducts, registers, grilles, coils, and other components. Professional technicians use specialized equipment such as high-powered vacuums, brushes, and air whips to dislodge and remove dirt and debris. The cleaning process should adhere to industry standards and guidelines.
What are antimicrobial chemicals, and why would they need to be used?
A: Antimicrobial chemicals are disinfectants or sanitizers used during HVAC system cleaning to eliminate microbial growth, such as mold and bacteria. They are used when there is evidence of microbial contamination or when the presence of such contaminants poses a health risk. The use of antimicrobial chemicals helps ensure a cleaner and safer HVAC system.
What criteria should I use when selecting an HVAC system cleaning contractor?
A: When selecting an HVAC system cleaning contractor, consider factors such as their experience, certifications, and reputation. Look for contractors who are members of reputable industry organizations like NADCA (National Air Duct Cleaners Association) and those who follow industry standards and guidelines. Additionally, ask for references and reviews from previous customers.
What is the normal price range for the air duct cleaning service?
A: The cost of air duct cleaning can vary based on several factors, including the size of the HVAC system, the level of contamination, accessibility, and additional services required. As a rough estimate, the price range for air duct cleaning services can typically range from $300 to $700 or more. It's recommended to get multiple quotes from different companies to compare prices.
What kind of equipment is best for cleaning – truck-mounted vacuums or portable vacuums?
A: Both truck-mounted and portable vacuums can effectively clean HVAC systems. However, truck-mounted vacuums generally provide higher suction power and are more suitable for larger residential or commercial systems. Portable vacuums are often used for smaller systems or in situations where truck-mounted equipment is not feasible.
Why should I choose an NADCA member to have my air ducts cleaned?
A: Choosing an NADCA member for air duct cleaning ensures that you are working with a company that follows industry standards and best practices. NADCA members undergo training, adhere to a code of ethics, and employ certified technicians. This membership signifies a commitment to professionalism, quality service, and customer satisfaction.
Will HVAC system cleaning reduce our home energy bills?
A: While HVAC system cleaning can improve system efficiency and airflow, the direct impact on energy bills may vary. Clean air ducts and components allow for better airflow, which can lead to more efficient heating and cooling. This improved efficiency can potentially result in lower energy consumption and reduced energy bills. However, it's important to note that the overall energy savings will depend on various factors such as the condition of the system before cleaning, insulation, usage patterns, and other energy-saving measures implemented in the home. To maximize energy efficiency, it is recommended to combine HVAC system cleaning with regular maintenance, proper insulation, and the use of programmable thermostats. Consulting with a professional HVAC technician can provide personalized insights into optimizing energy efficiency in your specific home environment.